For many years, getting pages to rank high on the Search Engine Results Page (SERP) was challenging. Google would not reveal the secrets behind its mysterious algorithm. We all know that the key to driving traffic and conversions relies on getting a high rank in the search engine results. Now, Google has unveiled the Google Ranking Factors Box to add transparency and help companies understand the factors that place them in their current rank. Let's explore this new tool.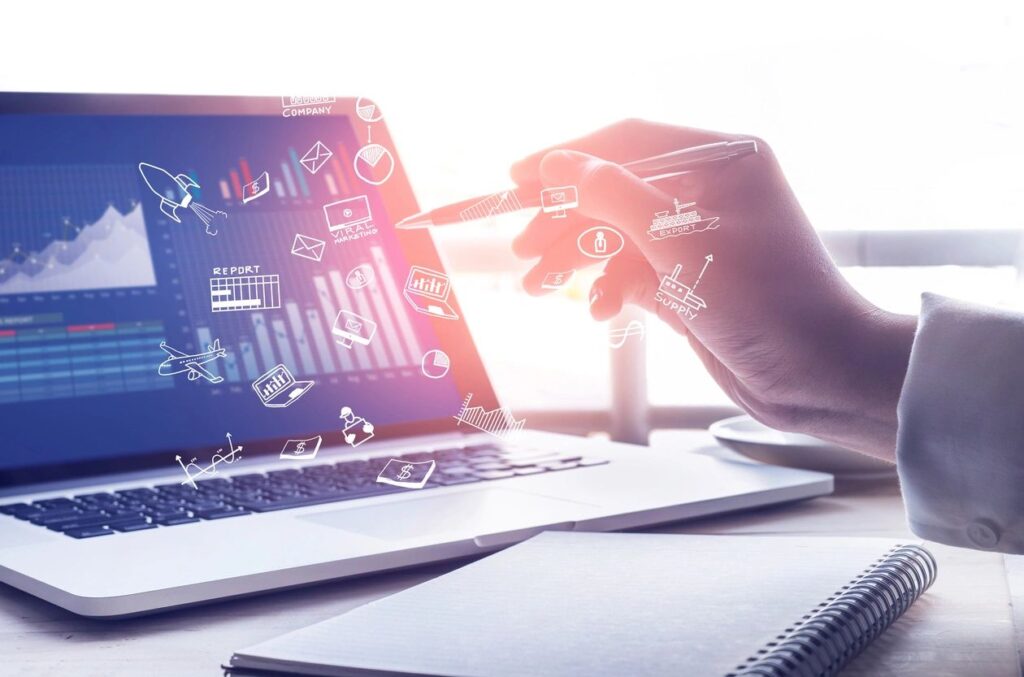 In the past, the biggest search engine in the world would only make general statements about what factors it considered when ranking pages. They have continually added new factors with each release. In the 1990s, it was the Wild West. If your content was relevant, there was enough text, and your HTML tags were accurate, you could rank well. If you had inbound and outbound links, it was even better.
Now, you must make sure your site is mobile-friendly, loads quickly, and keyword stuffing is the quickest way to end up on page 500 of the SERP. The algorithm has evolved, but the exact factors were a mystery until recently. If your page did not rank in the top results, companies, like Customer Scout, had to make an educated guess and run experiments to try to improve your rank.
Enter the Era of Transparency
Now, with Google Ranking Factors Box, you can see why your page ranked where it did. It shows you the search terms it used to rank your page, the links from other websites, and if there were any geographic reasons for the placement of your page. This is an expansion of the "About This Result" feature. To find this feature, you can tap on the three dots beside the search engine result on a mobile device.
From the standpoint of a visitor to your site or potential customer, this information is supposed to give them more information to help them pick the best result. It is supposed to help them go to relevant information immediately instead of clicking through the results and then having to go back because it was not what they wanted. Search engine users want to be able to find the information they need without having to keep looking at irrelevant web pages. Like everything they do, this change is about improving the user experience.
Ranking Factors Box and SEO
If you are an SEO Pro, is it time to panic yet? The answer is probably yes and no. The reason for this update was to allow the user to access relevant information more quickly, rather than clicking through to pages that are not what they want. This means that unless your keywords are almost exactly what the searcher was looking for, you can probably expect your click-through rate to go down.
The Ranking Factors Box might make your click-through rate go down, but those that do click through are more likely to be interested in your content or products. This means that your bounce rate will go down, and you are more likely to increase conversions. You will eliminate those that were not looking for your content or products.
Unfortunately, in the race for the top spot, SEOs will be using the same few keywords and chasing the links used by those in that coveted position. This means that keyword tools will become even more important so you can rank for more than those few keywords listed in the Ranking Factors Box. This will level the playing field when it comes to knowing which keywords to choose, but Google still does not tell you how to optimize for them.
In the final analysis, the information that this new feature provides is probably interesting for the consumer, but from an SEO standpoint, it does not change that much. Rather than trying to rank for those few keywords revealed in the box, you might be better off including them, but placing more effort on long-tailed keywords and other niche-specific keywords. This might be a good time to get creative and quit swimming with the crowd.
If you are a business trying to navigate these changes, you need a professional who is experienced and knows how to develop an effective strategy that gets results. Customer Scout is ready to get your website ready for the upcoming changes, so contact us to see what we can do for you.