Award-Winning SEO Services for Toyota Dealers
At Customer Scout, we are able to provide dealerships with award-winning services to make it possible to get your dealership in front of your customer base. We use a combination of techniques to drive traffic to your lot, including content writing, geo-targeting, social media optimizations and business listings. We are one of the top-rated tools and services for optimizing your search engine results, and the dealerships we serve find that they make less money without our help. Optimizing your website is one of the many things we do to help you get the best possible advertising for your brand.
Toyota Dealerships that worked with Customer Scout saw a
132%

increase in traffic!
Customer Scout has increased our organic search results DRAMATICALLY in just a few months and always communicate with me on any of my requests to our site's content. Definitely recommend the team to anyone looking to increase quality traffic to their site.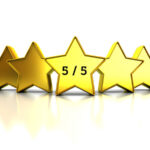 Customer Scout SEO ALWAYS gets us top placement for all of our special events and promotions. They are incredibly prompt and always follow through going the extra mile. I can email at any time for clarification or requests and I am always responded to. They provide accurate analytics and are always willing to review. I cannot recommend Customer Scout enough.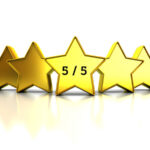 Amazing Product. They always help me get everything set up and help personalize the results for my store specifically. Couldn't be happier with their service.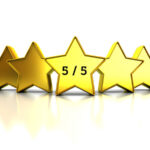 Importance of Automotive Dealership SEO
Dealerships across the nation are becoming savvier about their marketing techniques. It's no longer enough to have a prominent sign located outside your dealership or to rely on the marketing efforts of your brand. Today, you have to be pro-active about
bringing customers into your dealership
. Our team of professionals not only helps you get into the top search engine results, we design your package around the goal of bringing your customers to your dealership. SEO requires specific criteria to ensure that your customers are able to find you online. We work to get customers to your dealership so that you can focus on selling more cars.
Geo-Targeting Improves Results
Local SEO is one of the ways we are able to target your customers to make certain that you are getting relevant results. Our team focuses on getting you the kind of customer that is interested in buying a car right now, and we will get your results delivered to customers who actually live in your area. It doesn't do much good if your website is highly listed in a state on the other side of the country. Our team ensures that you get a high level of visibility within your community and we tailor websites to improve geo-targeting on both desktop and mobile devices. Customer Scout provides customized packaged when serving Toyota dealers, and we are well-equipped to help you get the best results possible. Local SEO is all about helping you get the right customers to your website. SEO for Toyota Dealerships is a complex field, but we have professionals who know how to get your site listed and out in front of customers.
Content Writing Provides Information
Customer Scout is here to help you get the news about the latest models to your customers. We regularly provide updates that are highly searchable and are discovered by your customers. When you have a dedicated content writing team at your disposal, you can control much of the research that goes into getting a new vehicle. More than ever, customers already know what vehicle they want before they come onto your lot. Dealers have been at a loss and not really sure how to handle these kinds of customers. By becoming a part of the conversation with exclusive and tailored content writing about the vehicles on your lot, you're able to take charge of the conversation and highlight the cars that you want to sell most. We will focus our
content writing
on serving Toyota dealers with the most relevant articles for their dealership.
Social Media Traction
SEO for Toyota Dealerships is also largely about social media traction. When you have an effective social media campaign, you'll have a better relationship with your customers and they can get to know your dealership's style before coming down to see you. Our social media services our tailored and serving Toyota dealers with some truly exceptional results. We work to increase your leads through social media marketing, and we will also help you sell more cars for an increased overall customer base. Our team will work with you to help you get the best results for your website. Come down and explore everything that we have to offer, and we will help you learn how social media marketing can transform the number of cars you sell.
Social media marketing
is a two-way conversation between you and your customer, and it has been proven to be a highly effective way of getting your customer excited about your dealership.