How SEO Can Help Hyundai Dealerships
If your dealership isn't taking advantage of the latest in search engine optimization strategies, you're missing out on a considerable part of your marketing campaign. Search engine optimization brings customers to you when they search for a local car dealership. Even a small dealership can secure a corner of the market with the proper search engine optimization services. When you choose our company, you get proven and award-winning techniques that will help you create a more strategic marketing plan. We offer your dealership exclusive digital marketing solutions that you can't get anywhere else. We don't take shortcuts, and we work to get you the customers you need to keep your business profitable.
Why Use Customer Scout SEO for Your Hyundai Dealer
Customer Scout has experience helping Hyundai dealerships meet their sales quotas so that they can achieve their goals and secure more customers. We ensure that your dealership succeeds because we take a comprehensive and proven strategy for getting your results. We look at each customer individually and promote the cars that you want to sell most. When you focus your search engine optimization efforts on what makes your dealership and brand unique, you'll find that customers are more interested in doing business with you.
This company continues their commitment to our dealership. They have ranked our Kia, Hyundai, and Subaru websites to the top of Google and provide great customer service. Instead of waiting days or weeks for a response from our website provider, customer scout takes care of issues immediately. They are highly skilled at SEO and know how to compete to be #1. I highly recommend this company to anyone looking to improve their online presence and sell more cars.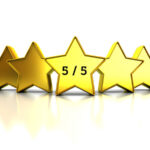 Service, vision, and results. Customer Scout does a great job every month of delivering results for my Hyundai Dealership. Their service and vision have been a key component for my dealership vaulting into the top 10 in sales in the entire country. They also provide me in-depth reporting each month which I love receiving in my inbox.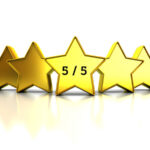 Helping me be #1. Customer Scout has been vital to my success as the #1 Hyundai dealer in Colorado. Their constant work keeps us up on Google search providing relevant content. Very much recommend them and have worked with Customer Scout for years.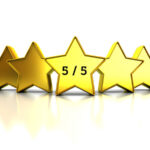 Our goal is to
help your business build trust
before they come to your lot. By creating trust and establishing your brand, customers become less tentative and more interested in working a deal that benefits everyone involved. Our services help you to get a top ranking so that you're visible, but we concentrate on getting you a top ranking with local customers. It means nothing if you are listed first in the search results but those results aren't targeted to your local customers.
Hyundai Dealers Can Dominate Their Market Online
Customer Scout offers next-level Hyundai SEO to help your company reach more customers. We do much more than get you listed high in the rankings. Our services are designed to ensure you have a highly optimized website, and we give potential customers the information they need to keep coming back for more details. We work to provide your customers with information on future models, current models, incentives to work with your dealership, and many more services.
Most dealerships need to advertise more than just the vehicles on their lot. It's also important to discuss auto repair options to keep a constant supply of potential car buyers coming to your lot. Our
services
will focus on helping customers understand available trim level options, but we always ensure that the customer contacts you directly for the latest and most current information. Our job is to whet your customers' appetite to receive more information from you and start a dialogue with your dealership.
How Customer Scout helps Hyundai Dealers
As a top-ranking search engine optimization company for car dealerships, we know how to get your dealership to stand out and attract customers. Through a combination of blog writing, business listings and Google business profile listings, we make sure it's easy for customers to find you when they are ready to buy.
Don't take our word for it, we have verifiably increased traffic for dealerships by up to 66 percent.
Our services are proven, trusted and used by many profitable dealerships across the country.
Auto dealerships have to take advantage of all the latest technologies to advertise their brand. Google Business Profile listings are just one of many new options to promote your dealership. Let us do the work so that you can concentrate on selling cars and getting vehicles in for repair.
Contact us for a demo and see how you can increase your traffic with our Hyundai SEO services, get new customers and increase dealership revenue. We won't be satisfied unless we see an increase in your online presence. Trust our services to help you get your dealership in front of your customers.