How SEO Helps Kia Dealerships
Some Kia dealerships assume that having an online presence is the hallmark of an online marketing campaign, however, many of your customers will not directly type in your business website's URL. Instead, they may conduct a search for a specific model, vehicle class or auto characteristics. Online visibility is directly impacted by your website's search engine rankings for various user queries. Search engine optimization is an essential component to bolstering your website's visibility. If your dealership is not actively focusing on SEO marketing or if it is not successful through its current efforts, your business's website may not be easily visible to your customers.
Other Kia Dealerships using Customer Scout increased their traffic by
160%
!
Let us help yours do the same.
Excellent Customer Service. We've used them with our Ford store for a while and recently added the platform to Kia. We are impressed with their customer service and the results we've seen in both of our locations.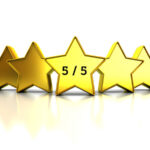 This company continues their commitment to our dealership. They have ranked our Kia, Hyundai, and Subaru websites to the top of Google and provide great customer service. Instead of waiting days or weeks for a response from our website provider, customer scout takes care of issues immediately. They are highly skilled at SEO and know how to compete to be #1. I highly recommend this company to anyone looking to improve their online presence and sell more cars.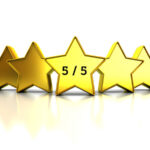 Awesome content. Above and beyond any other SEO company I have ever used and I have been in the industry 15 years!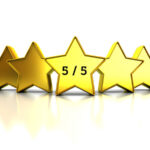 How Our SEO Can Help Your Kia Dealership
Auto dealerships across the country face a common marketing challenge, and the ability to overcome that challenge directly impacts profitability and market share. In an increasingly competitive sales environment, today's auto dealerships must actively take steps to stay in front of customers while promoting their
models, trims and unique features
. However, the use of traditional marketing platforms is decreasingly effective. TV, radio and print ads generally may not produce the results that they once did. Successful auto dealerships in all markets have found a way to connect with consumers through digital platforms. If your auto dealership is not actively focusing on SEO marketing and doing so in the most effective ways, you may be falling behind the curve.
The key to dominating top positions in online queries lies in search engine optimization. This concept has been known by auto dealerships for several decades, but it has become progressively refined. At one point, the path to a successful digital marketing campaign included stuffing the business's website with keywords. Search engines have become increasingly sophisticated, and this approach may actually lead to a drop in search engine result placement today. The goal of leading search engines is to produce search results for users that are truly helpful. Kia websites must have careful, natural placement of well-researched keywords. They also must have backlinks, refreshed content, strategic use of business listings and more. Search engines continue to refine their algorithms, which means that website owners must consistently revise their online marketing efforts effectively in order to stay ahead of the curve. At Customer Scout, we specialize in online marketing services for Kia websites. We take a well-rounded and strategic approach that delivers proven results, and we regularly update our efforts based on the latest improvements to search engine algorithms.
What SEO Does for Our Kia Clients
Search engine optimization is increasingly complex, and it also is an essential component to any successful online marketing campaign. We know that our customers need to focus on running their Kia dealerships, and we focus on strategic planning and execution of an online marketing campaign for our clients. Specifically, we produce numerous optimized website pages that take into account current algorithms. These include pages that cover current and future models, the benefits of your dealership, auto repair services, trim level comparisons, your models versus competing models and more. In addition, we focus on blog writing,
Google My Business
management,
business listings
and more. We do not stop when we achieve fabulous search engine rankings for our customers. Instead, we work hard to maintain that top position while also adjusting our marketing efforts strategically based on the changes that search engines make internally.
Learn More Through a Personalized Kia Dealer Demo
Are you looking for a way to increase online traffic and to generate new leads and customers at your Kia dealership? These goals are stepping stones to bolstering dealership revenue, and these are areas where Customer Scout excels. We are an award-winning online marketing firm that specifically serves auto dealerships across the country. Through our specialization in businesses like yours, we have fine-tuned our approach to produce stunning results. Are you ready to learn more?


Contact us for a personalized SEO demo for your Kia dealership!