Customer Scout: Automotive SEO Company
At Customer Scout, we are an established and award winning automotive SEO company, and we offer the exclusive services that are needed to generate exceptional results. Because we work with only automotive companies like yours, we understand your need to stand out in your local community, and we also know the strategies that produce superior results on a consistent basis. You can feel confident that your digital marketing campaign is in great hands with our Automotive SEO experts working for you.
Why Car Dealers need Automotive SEO
At Customer Scout, we help each of our clients achieve their online marketing goals. We specialize in search engine optimization services for automotive dealerships, and we can utilize our expertise to help your dealership achieve its goals for 2020. One of the more common questions that new clients have relates to the need for automotive SEO services. The reality is that today's new and pre-owned car shoppers conduct significant online research before visiting a dealership, speaking with sales staff and test driving models. Your dealership must take every reasonable step to promote online visibility. Because the sales funnel often begins online, the ability to bolster visibility online can impact sales volume and profitability. Search engine optimization utilizes modern, effective strategies to deliver higher search engine rankings and to elevate visibility. Customer Scout specifically serves auto dealership clients across the country. With our specialization, we have the advanced knowledge and proven strategies to deliver the results that today's auto dealerships need.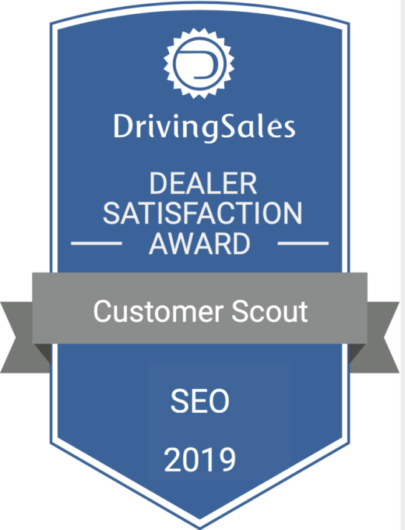 All time highest rated Driving Sales awards and honors:
2019, 2018, 2017, 2016, 2015, 2014.
Car Dealerships Can Attract More Customers Online
Regardless of how effective your car dealership's sales team is at converting leads to sales, the key to boosting sales lies in generating more leads. Through our effective SEO techniques and strategies, we have consistently elevated our clients' rankings on top search engines. More than that, we have helped our clients to maintain a high-level position in the rankings. Your competitions' marketing efforts will change. Search engine algorithms will change. Models, trims and other factors related to products and services are also updated from year to year.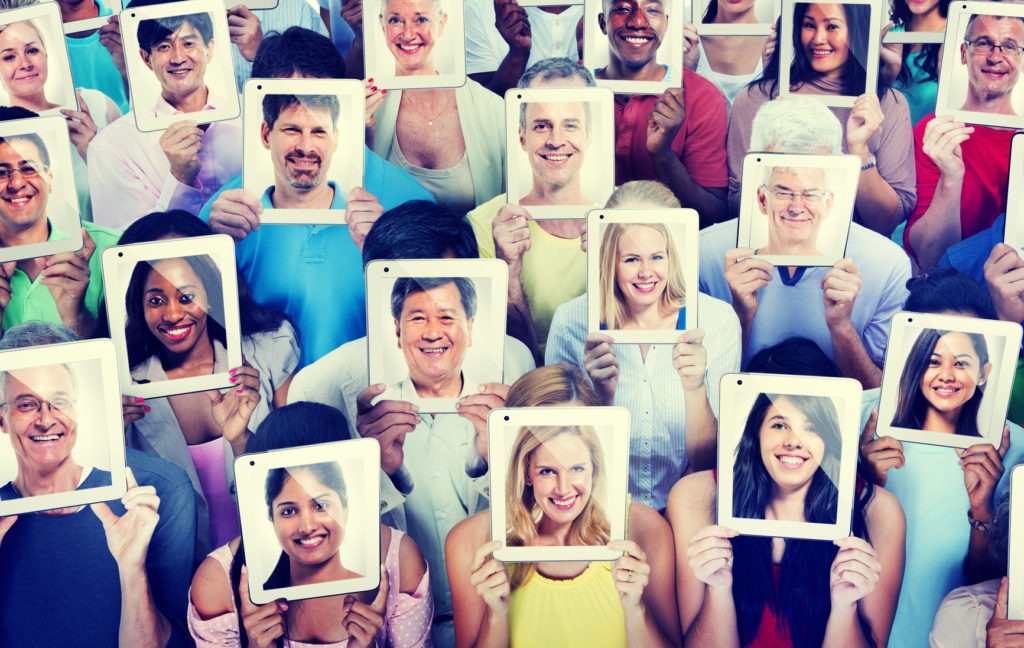 Because of all of these factors, your search engine optimization efforts require regular attention from skilled experts who keep a pulse on the auto market and on search engine algorithms. Customer Scout can help you to attract more customers online, and we can maintain high-level results so that your dealership can continue to enjoy the benefits of more leads on a consistent basis.
Market to Your City and Other Target Cities
One of the challenges that today's auto dealerships face often lies in reaching out to local consumers. Your website is available for Internet users across the country and beyond to access, but you understandably only want to boost search engine rankings for local users. Local SEO efforts are targeted specifically at your major metropolitan area. This includes the city as well as surrounding communities that you want to draw leads from. As SEO experts focusing on the automotive industry, we can help you to target all geographic areas that you want to focus on so that your sales team has access to quality leads that they can realistically convert to satisfied clients.
How Search Optimization Works
Many dealership owners and managers have a basic understanding of search engine optimization. At a general level, you infuse online content with the keywords that you have decided to target. However, if you have stuffed your website with keywords as your sole SEO effort, you likely are sorely disappointed by the results. Today's top search engines can sense when dealerships try to artificially manipulate search results through stuffing and other rudimentary tactics. Search engines want to deliver quality results to users, so they actively search for the most relevant and useful results for queries.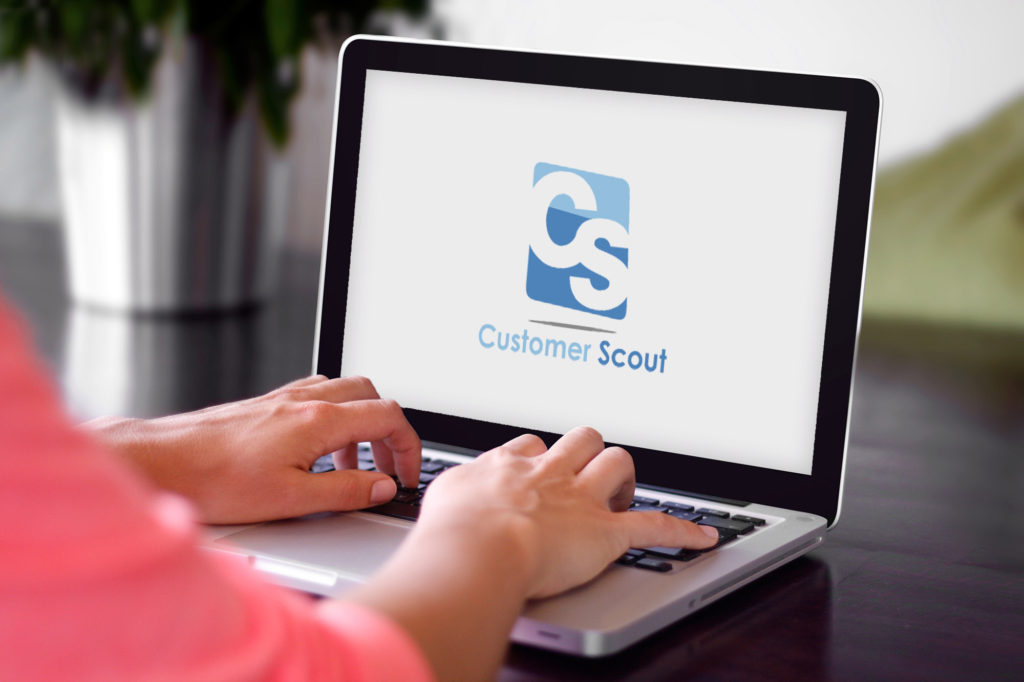 In order for your online content to be optimized, the right balance of keywords must be used evenly throughout the content. Excessive use can backfire and may result in penalization in search engine results. More than that, your SEO strategy must include the creation of useful, relevant content that offers true benefits for the users. Content must be updated regularly. The right SEO strategy includes onsite and offsite content, the use of meta tags and meta descriptions, linking techniques and more. You can see that there is much more to running an effective SEO campaign than meets the eye.
SEO for Kia, Hyundai, Chevrolet, Ford, Chrysler Dodge Jeep RAM and Toyota Dealerships Across the Country!
Most dealerships have an option for sales representatives to follow leads that come in from the website, but few have any mechanisms in place to bring the customer to the website in the first place. For online sales to work, you must have people coming to your website. We provide the targeted and highly tailored traffic so all your staff needs to do is follow up with the customer. Enlist our Search Engine Optimization marketing services and your dealership will start increasing the potential client base by finding customers who are currently and actively looking for a dealership to purchase their vehicle from.
Customer Scout continues to earn 5-star reviews from our dealerships. Our SEO company is an award-winning digital marketing team that uses cutting-edge technology to bring your dealership to the next level. Automotive SEO does work, but you need to choose the right digital marketing firm to represent you. If you're not getting the results you want from your SEO solutions, it's time upgrade to our cutting-edge service. With our company, you get exclusivity. Your marketing package will focus on what makes your dealership unique. We concentrate on your brand so that you can target customers who are specifically looking for a vehicle you sell. We use our enormous resources to give you a marketing service that is unparalleled. Our company has a vision and a purpose. We make it our business to put you in contact with customers who are looking to buy a new car.
Exclusive SEO | One Dealer. One Brand. One Market.
Customer Scout exclusively offers its services to car dealers by sharing its innovative One Dealer, One Brand, One Market marketing proposal. Using this highly effective strategy, the company only partners with one dealership of a specific car brand in a particular geographical area. By partnering with one single brand dealer in one area, our SEO company ensures that it gets immediate results by empowering a particular business. The goal is getting a major market share by carefully allocating a marketing budget to each segment.
Request a Demo for 2020 Success
If you are overwhelmed by what it takes to achieve success with an online marketing campaign, rest assured that you do not need to tackle this important aspect of running a successful auto dealership on your own. Customer Scout is your SEO team of experts, ready to grow your dealership online! We invite you to contact us today to set up a demo of our services and to learn how we can help you to achieve a higher level of success in 2020.