Automotive SEO for Chevy Dealer Websites l Customer Scout, INC.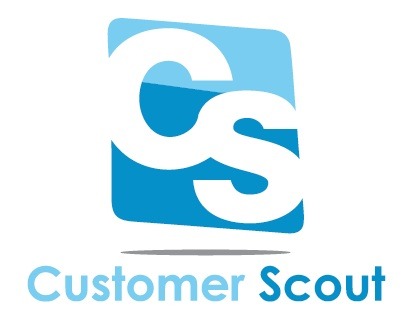 Chevrolet automotive dealers regularly compete against other Chevrolet dealerships as well as against dealerships selling other brands of vehicles, and they must be successful on both fronts in order to make each sale. While there are many steps that dealerships can take to position themselves for success with each sale, the fact is that SEO for Chevy dealers can be instrumental in this effort. In fact, with a better understanding of how our Chevrolet website SEO services from Customer Scout can be used effectively at your dealership, you may be able to more strategically align yourself for success and boost profits in the process. Whether you area a Chevrolet dealer in Phoenix, Los Angeles, Las Vegas, Detroit, Charlotte, Portland or in any state, Customer Scout is your top choice for Chevrolet Auto SEO for you dealer website.
The Benefits of SEO for Chevrolet Dealership Websites l Customer Scout INC.
Generally, prospective car buyers today are using the Internet to first decide which type of car to purchase and later to decide which dealership to visit for their purchase. Some car buyers may use a search engine to query specific features they are interested in, such as third row seating. Others may search for vehicles with a high rating on safety, performance or reliability. Search engine optimization for dealerships essentially means creating effective, thoughtful content based on the keywords that car buyers may be searching for and ensuring that your articles, blogs or product descriptions are highly ranked in search results. This generally is a cost effective method that provides you with exposure to an engaged, interested audience. These are individuals who may simply be window shopping, or they may be ready to make a purchase within the next few days.
Who to Use SEO Services to Compete Against Other Brands l Customer Scout, INC.
Effective SEO for Chevy dealers produces online content for websites that essentially touts the superior features and benefits of Chevrolet vehicles over other brands that a buyer may be considering. For example, an SEO-rich article or blog post may be posted that compares a Chevy vehicle against a leading competitor, and it may be strongly positive for the Chevy vehicle over the other brand of vehicle. Essentially, this is a method that provides you with the ability to showcase the positive attributes of your models' features in a manner that will be viewed by those most interested in the content. Chevrolet website SEO services from Customer Scout can indeed help your customers to decide to test drive a Chevrolet model over other vehicle makes and models, and this is the first step in encouraging your target audience to visit your dealership website to make a purchase.
Implementing SEO Strategies to Compete Against Other Chevy Dealerships
Unless your dealership is located in a rather remote or rural area, there is a strong possibility that there are several Chevrolet dealerships that your customers can choose to shop at. Therefore, even though SEO for Chevy dealers may have encouraged your target audience to purchase a Chevy vehicle, this is not enough. It is also necessary for effective SEO to drive customers to your dealership over other Chevy dealerships in the area. Keep in mind that a vehicle is a major purchase, and some customers may be willing to travel to a dealership several hours away from their home if they believe that they will get a better deal or better service. Therefore, search engine optimization strategies for car dealerships essentially must also highlight the benefits associated with using your dealership. SEO services for Chevy dealers in Denver, Dallas, Las Vegas, New York City, Baltimore, Chicago, Portland, Charlotte, Detroit, Las Vegas, Phoenix and across the United States.
Contact Customer Scout to find out how to Best the Competition in Your Chevy Market
Effective Chevrolet website SEO services from Customer Scout can be used to boost market share online and to increase auto sales. If you are not thrilled with your sales numbers and are looking for a way to improve results in a cost-effective manner, contact Customer Scout today for more information about how SEO services may benefit your dealership. Search Engine Optimization success for Chevrolet dealerships. Win tour market and beat the competition. Proven results. Get started.
Request a Free No Obligation Consultation
The Leader in Automotive SEO: Call 888-545-7660
Error: Contact form not found.