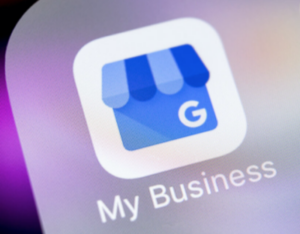 Covid-19 Affecting GMB Features
Google has also made changes to some of its GMB services and features. Specifically, it announced on March 20, 2020, that some of its Google My Business features would be adjusted or disabled for the time being. Many businesses rely heavily on their Google listing, so you need to understand what has changed and how these changes may impact your marketing efforts in the weeks and months ahead.
Disabled or Removed GMB Features

Users can continue to leave reviews online, but these will not be published publicly at this time. Likewise, all new replies to existing reviews will be suspended. This includes customer reviews as well a business's response to online reviews. According to Google's announcement, new entries to the Q&As feature will not be published. While Google states that this will only affect new entries, it appears that the entire Q&A section may be disabled at this time.
Limited GMB Features

All businesses can continue to update their GMB listing by adding, claiming and verifying content. However, if your business is not in the healthcare industry, you may see a delay in response from Google. This is because Google is prioritizing requests from healthcare businesses at this time. This extends to making adjustments to business information like temporary closures, special hours, open and closed dates, business attributes and more. This extends to consumer and business-initiated updates.
Other Important Changes to GMB

These are the only announced changes to GMB features at this time, but some users have discovered changes that have not been formally announced. For example, many Google posts are being rejected at this time. Businesses and consumers may continue to find changes to Google My Business listing features going forward.
As is the case with so many other aspects of business activities and personal lives, the Covid-19 pandemic is impacting the way businesses from all industries can use Google My Business listing features. Looking forward, this may require you to adjust your online marketing plan so that your consumers can continue to access all relevant details about your business. Are you concerned about how GMB changes will affect your website rankings and visibility? Contact our experts at Customer Scout for professional assistance navigating through the rapid changes in GMB and other aspects of online marketing.