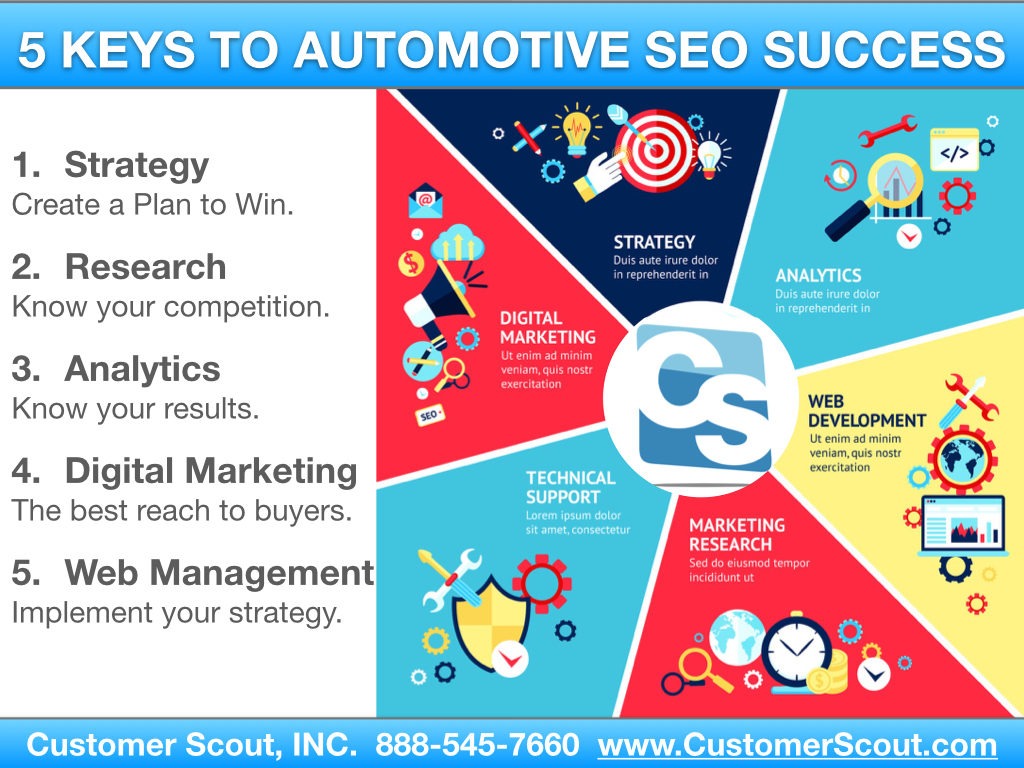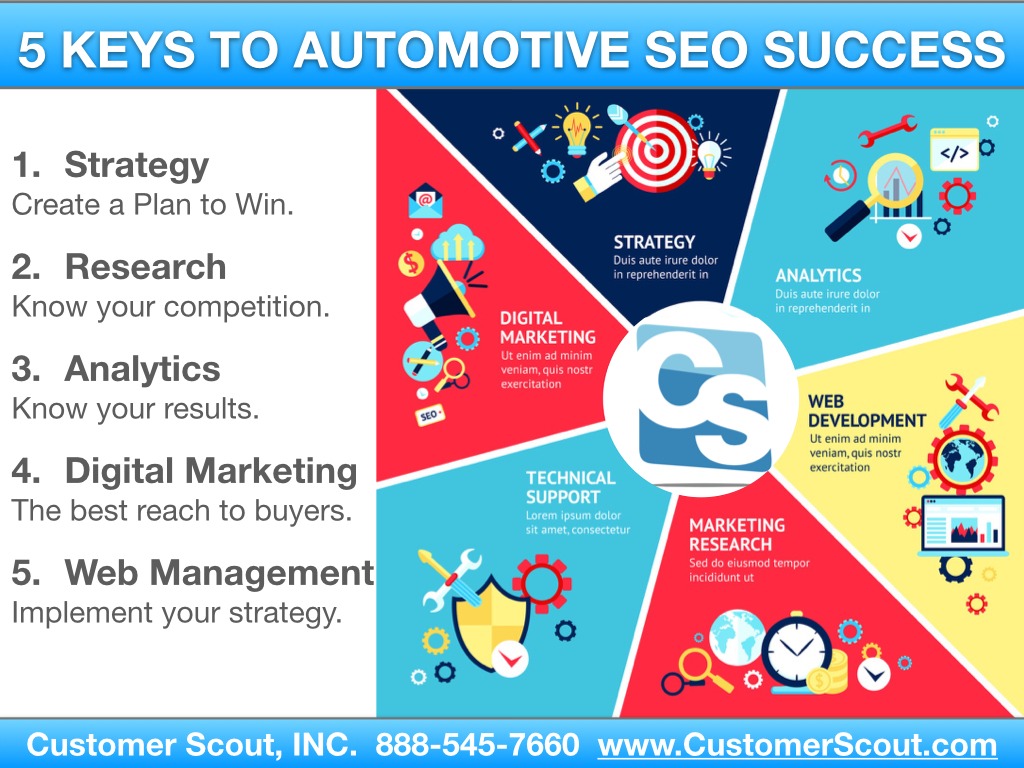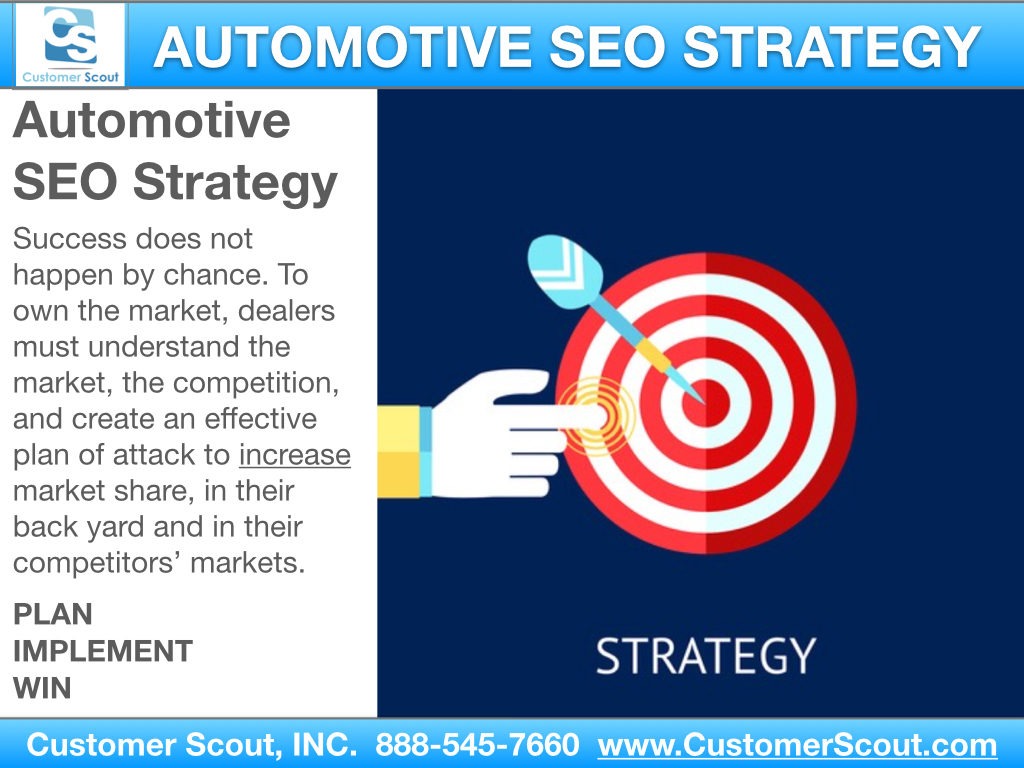 Automotive SEO Strategy l One of 5 Keys to Auto SEO
Success does not happen by chance. To own the market, dealers must understand the market, the competition, and create an effective plan of attack to increase market share, in their back yard and in their competitors' markets.
PLAN – IMPLEMENT – WIN
Know your competition's rank, advertising message, specials, pricing and marketshare online. Know the market, take the market.  See what consumers are seeing online. Consumers use 3-5 dealers to buy. You must stand out to win.
KNOW – PLAN – TAKE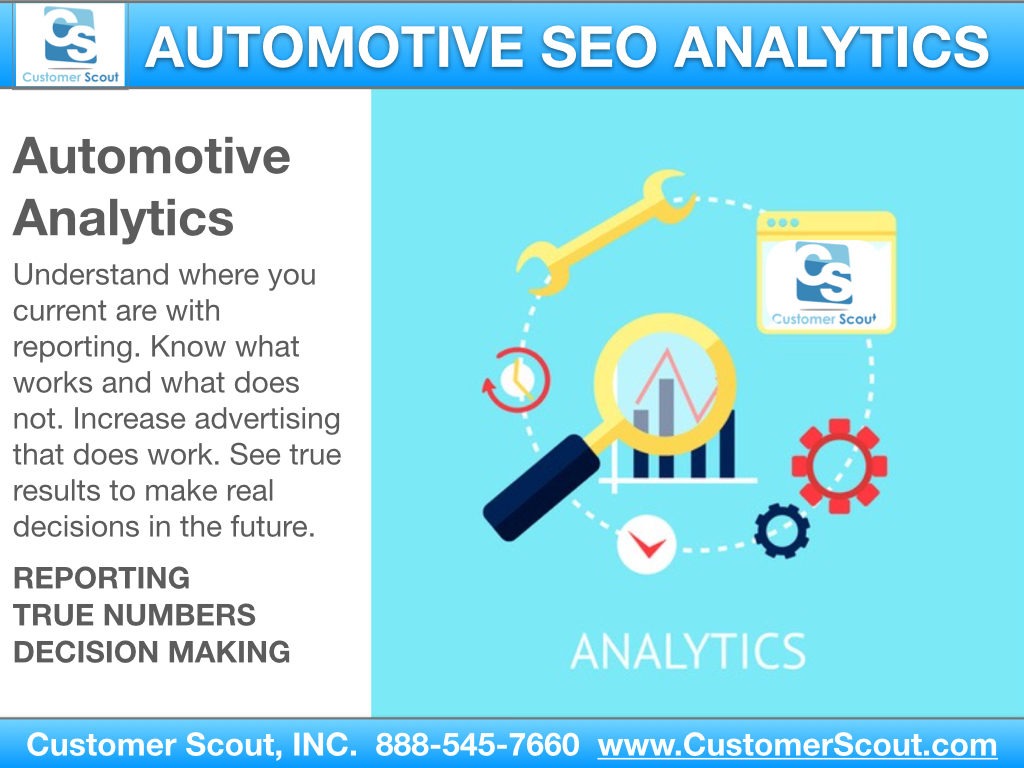 Automotive Analytics
Understand where you current are with reporting. Know what works and what does not. Increase advertising that does work. See true results to make real decisions in the future.
REPORTING – TRUE NUMBERS – DECISION MAKING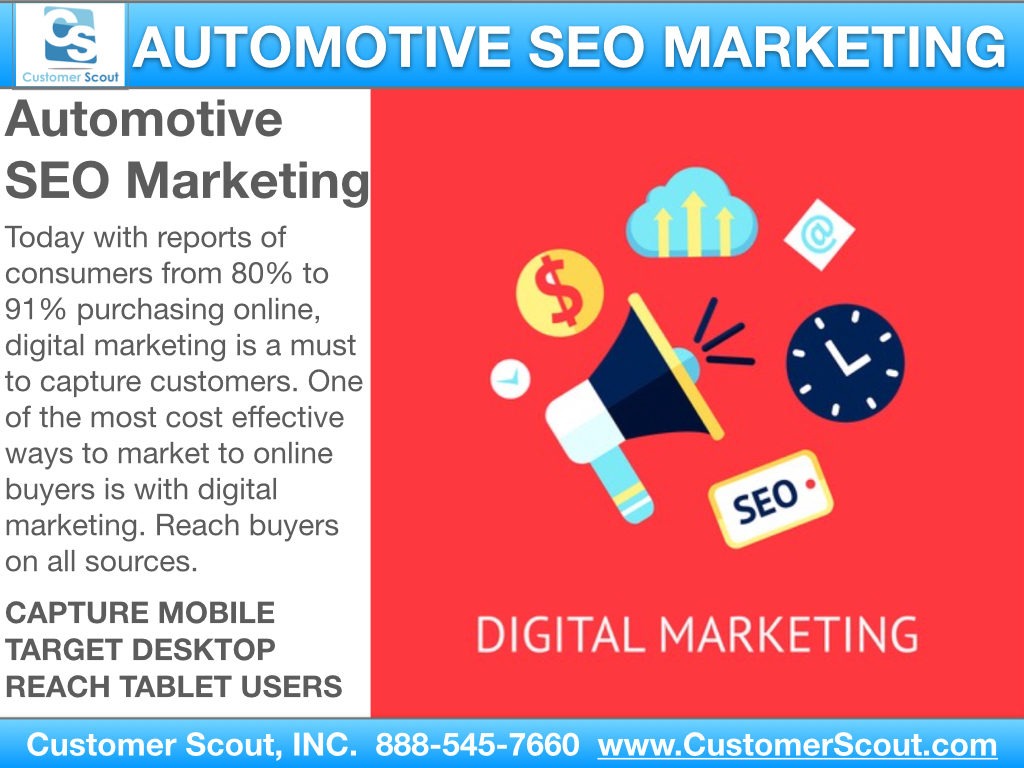 Automotive SEO Marketing l 5 Keys to Automotive SEO Success
Today with reports of consumers from 80% to 91% purchasing online, digital marketing is a must to capture customers. One of the most cost effective ways to market to online buyers is with digital marketing. Reach buyers on all sources.
CAPTURE MOBILE – TARGET DESKTOP – REACH TABLET USERS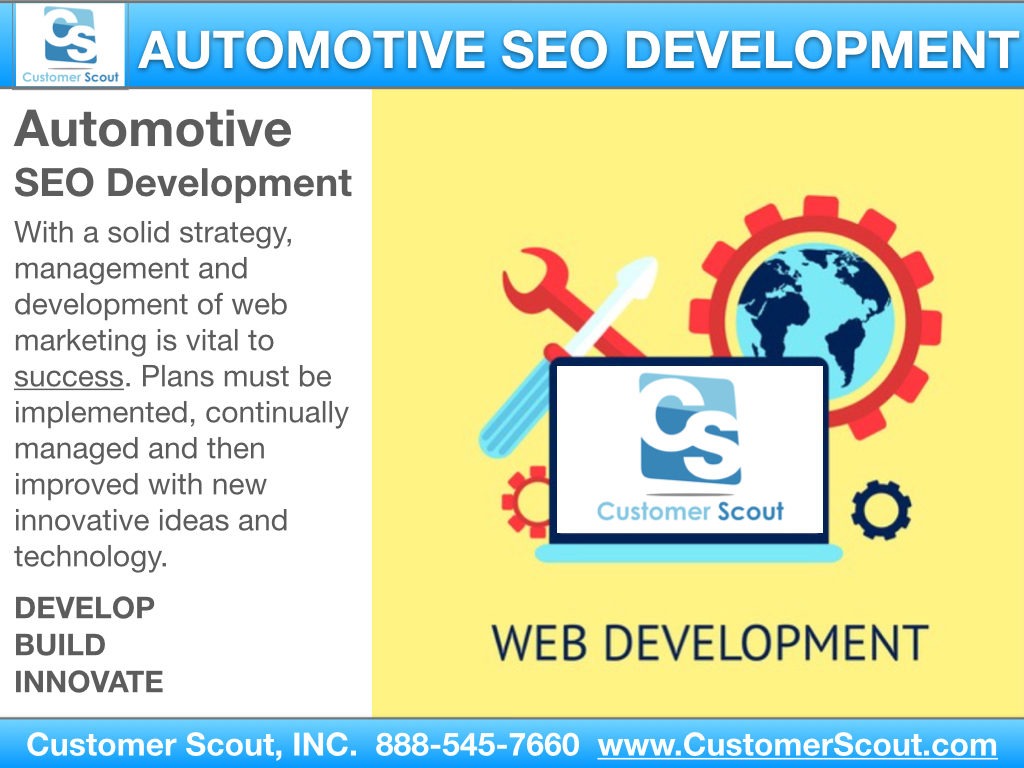 Automotive Web SEO Development
With a solid strategy, management and development of web marketing is vital to  success. Plans must be implemented, continually managed and then improved with new innovative ideas and technology. 5 Keys to Automotive SEO
DEVELOP – BUILD – INNOVATE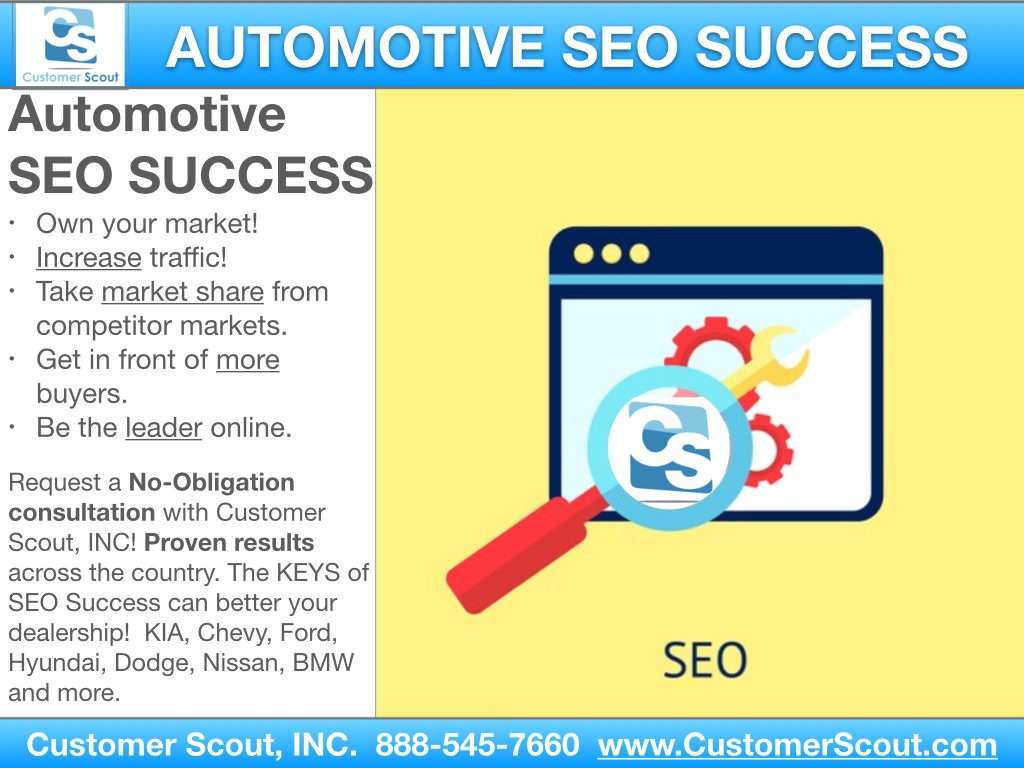 Own your market!
Increase traffic!
Take market share from competitor markets.
Get in front of more buyers.
Be the leader online.
Request a No-Obligation consultation with Customer Scout, INC! Proven SEO results across the country. The KEYS of SEO Success can better your dealership! KIA, Chevy, Ford, Hyundai, Dodge, Nissan, BMW and more.
Error: Contact form not found.