New Google My Business Features that will help Auto dealers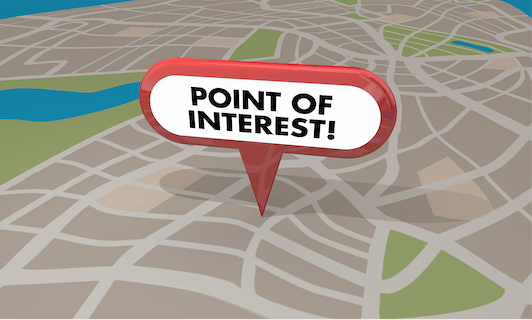 Auto dealerships must take advantage of every reasonable opportunity to connect with their target audience and to improve their visibility. With so many automotive customers researching models, comparing dealerships and more through the Internet, the importance of your dealership's Google My Business listing cannot be overstated. Recently, Google My Business unveiled several new features that provide local businesses with substantial benefits.
New Options to Manage Photos l Google My Business listing
The photos associated with your Google My Business profile directly affect branding, so you understandably need to manage those photos well. Google My Business now provides you with thoughtful features to manage your profiles effectively. This begins with your new ability to select a profile cover photo. Previously, Google made the selection for you.
Another important photo management update is increased prominence of images containing the business's logo. Google will automatically select images that include your dealership's phone number, hours of operation and other core data. Selected images will be prominently placed in the upper-right portion of your profile.
The last photo management update that could benefit your auto dealership is increased prominence of photos that the business uploads. These images will also be loaded to the profile faster. Looking forward, you can expect the ability to add captions to your photos soon.
Google Photos may be useful in increasing your business and driving organic traffic to your website. However, while dealing with more profit, you should also be prepared for increased revenue and taxes. So, before you get involved in other things, it may be necessary to hire a taxes accountant who can track a company's income and expenditure and also assist in major decision-making. Accounting is nothing more than a systematic and detailed record of a company's financial transactions. Apart from that, you may need to engage in marketing, whether through social media or email marketing. The reason being that if customers see your business pictures on Google, they may want to learn more about you on your website, which may eventually help boost your sales.
Many local businesses were excited by the Google My Business "Follow" feature that has been available for several months now. However, many users continue to read Google posts more frequently than they use the "Follow" feature. One way to make better use of the "Follow" feature is by promoting special offers for new followers. These offers may be dispatched automatically to new followers based on information saved in your associated Offers folder. By incentivizing the "Follow" feature, you may improve the results that you generate from Google My Business overall.
Extend Your Reach with SERP Updates l Digital Marketing for Auto Dealerships
Google My Business now generates "Local Favorites" for users. This is a list of the top 5 percent of business listings in a specific industry or category. If your auto dealership ranks in a coveted spot on this list, your profile will receive special badges. Many users look for badges, such as a "google guarantee" or a star-based review. You must work organically to obtain this honor, which makes it more meaningful for users and more challenging for auto dealerships to obtain.
Promote Your Business's Offline Material l Customer Scout
Your dealership's ability to connect online reviews, social media posts and other content is critical, and Google My Business has made this easier to do. Through a new affiliated website, stickers, posters and other content is automatically created based on information already on your Google My Business profile. This saves you time and energy with cross-platform marketing while eliminating the need to have advanced design skills.
Google My Business continues to evolve. In the process, it provides even more benefits to local businesses, such as your car dealership. You must stay informed about the updates so that you can be one of the first to maximize their benefits. At Customer Scout, our online marketing experts work diligently to ensure that our clients are at the forefront of innovative changes like these. Because we specialize in online marketing for auto dealerships, you can feel confident that we know how to apply these new features specifically for your business's benefit.