Automotive SEO for Car Dealers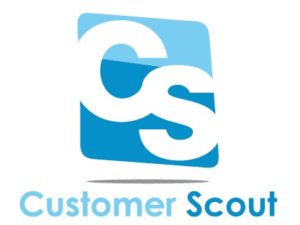 Most business professionals today have heard about search engine optimization, and many have a working knowledge of what this term means. However, as an automotive industry professional, you may be wondering how important and relevant it is for your business. With a limited amount of funds available in your marketing budget, your goal is to use your available resources in a focused way that will drive your target audience to your website as well as to your dealership. While there are several different options available for marketing, investing in automotive SEO services through Customer Scout is an investment that can give you the results you want on your budget. In fact, an effective search engine optimization campaign can help you to maximize your marketing budget to give you incredible results and to increase your market share. Proven Automotive Dealer SEO services for dealers in Phoenix, Denver, Portland, Seattle, Detroit, Salt Lake City, Las Vegas, Charlotte, Tampa Bay, San Diego and across the United States.
Defining Who Your Target Audience Is – Customer Scout Automotive SEO
Before you spend time analyzing the pros and cons of auto SEO and determining if this is how you want to spend your marketing resources, it is important to determine who your target audience is. Based on the types of vehicles sold on your auto dealership lot, you may be focused on middle-aged customers with families, young working professionals or some other unique demographic. However, your target audience should be refined further to realize the best results for your marketing efforts. In reality, the customers who you want to spend the majority of your resources on are those who are actively researching new vehicles to purchase. They may have not yet decided to purchase your specific makes and models, but they are using the Internet to make a comparison of different models and to finalize a decision. Customer Scout offers automotive SEO services that can help you get your message out to your target audience before they make this important decision.
Auto Dealer Website SEO – Ford, KIA, Chevy, BMW, Hyundai, Honda and more
While each car buyer is unique, the majority of those in the market to purchase a new vehicle are actively using the Internet to research various factors such as safety ratings, reliability and value. Some may be looking for an SUV with a third row of seating, and others may be looking for a work truck with a large payload. They may not be using the Internet to search for a specific make and model, so a search engine optimization campaign that is focused on keywords related only to your make and models is not entirely effective. Modern and effective auto SEO campaigns must be used positively highlight the benefits of your makes and models in comparison to your competitors. After all, they may never choose to visit your dealership if they are not interested in purchasing one of your vehicles.
How Automotive SEO Services Increase Customers – Customer Scout INC
When your target audience searches for vehicles with specific features, the safest vehicle in a class or something else specific, they want to read articles and view highlights of various vehicles that may meet their needs. An effective automotive marketing campaign online must therefore create keyword-enriched pieces that positively highlight your vehicles' benefits and strengths. This is something that your salespeople may have done in person many years ago, but most consumers today will make a buying decision well before they visit a car dealership's lot. Because of this, you need to create sales-oriented yet educational and informative pieces to sell your vehicles. Customer Scout will create these pieces and place them in strategic locations so that they rank highly when specific terms are searched.
How to Sell Your Dealership
Your dealership like is not the only one in your market that sells your make of vehicles. This means that selling your models online to your target audience is not the only goal that must be accomplished with an effective campaign. In addition to highlighting your models' strengths and selling your vehicles to your target audience, you also must sell your dealership. Automotive SEO therefore also must position your dealership in a positive light with a unique proposition. Consider what makes your automotive dealership different and better than others in your market. This may be award-winning customer service, a desire to always offer the best price, having the most models to choose from on your lot, or something else entirely. For instance, you could also get their motor insurance needs fulfilled (by partnering with a firm similar to i4mt, maybe) during their purchase, especially if someone is buying in bulk for commercial purposes. Also, these are strengths that will be highlighted in an effective campaign, and these pieces will be linked to your website. Award Winning Dealer SEO services for dealers in Phoenix, Denver, Portland, Seattle, Detroit, Salt Lake City, Las Vegas, Charlotte, Tampa Bay, San Diego and across the United States.
Contact Customer Scout INC own the Market Online!
Car buyers today may formalize the majority of their buying decision through online research, and this includes which vehicle they are most interested in buying and which dealership they are interested in making their purchase from. The sale is not finalized, but it is firmed up online. With an effective automotive SEO campaign, your target audience will be driven to your website and to your lot with considerable interest in the vehicles that you are selling and already convinced that your dealership is the best one to work with. This can facilitate an easier sales process and ultimately boost your bottom line. You can contact Customer Scout for more information about how auto SEO services can be used to more effectively expand the reach of your marketing.
Call for a No-Obligation Consultation: 888-545-7660
Error: Contact form not found.